The school supports an education system that emphasizes 'Experimental Learning'. The focus is on challenging the students to explore new ideas and hone their capabilities and skills. With well-equipped and state of the art laboratories, the students are provided opportunities to question, explore, examine hypothesize and draw inferences thus building a scientific temperament.
At BMS innovation is the buzzword. We believe in learning things by gaining hands on experience by doing, thinking, problem solving, listening, talking, reading, playing, sharing and role playing, making learning a joyful experience.
Library

Our school has a well-stocked and well-furnished library.To nourish the intellect we have books,periodicals and journals on every imaginable topic. Every student is encouraged to read and discuss what he or she has read. Apart from this, we have story books in every classroom. Extra reading periods are assigned to all the classes separately for Hindi and English in which the students are given practice for silent, loud and rapid reading with comprehension. Certainly, it is helpful in expanding the students' span of knowledge and fluency in reading languages.
Science Laboratories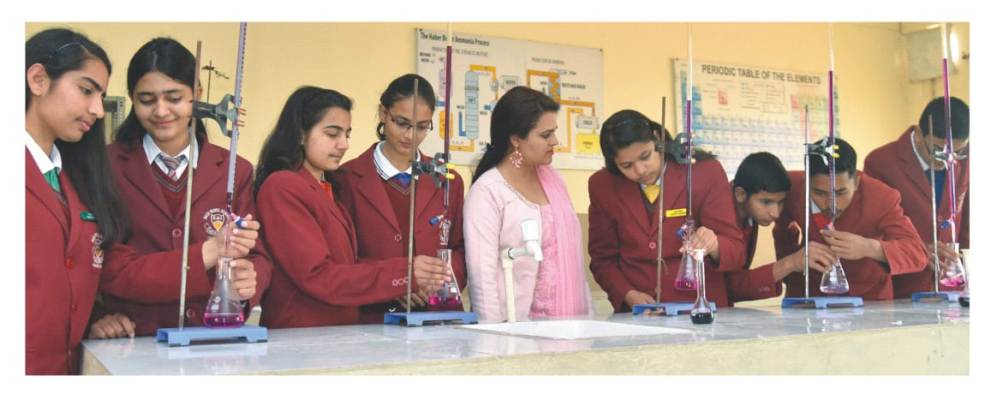 The school provides to the students, the usage of the department of Physics, Biology, Chemistry, equipped with the most modern apparatus. These encourage students to learn through experiment and research.
Maths Laboratory

Maths Laboratory contains tools and visual aids that tranform the process of learning into learning by literally doing. The students are encouraged to construct mathematical models under the guidanace of the teacher.
Computer Laboratory

Computers are an intrinsic part of today's education system. Keeping in mind its efficacy and importance the school has a fully equipped Computer Centre with multimedia. It also plans to make testing and educating computerised with its Smart Class.
Smart Class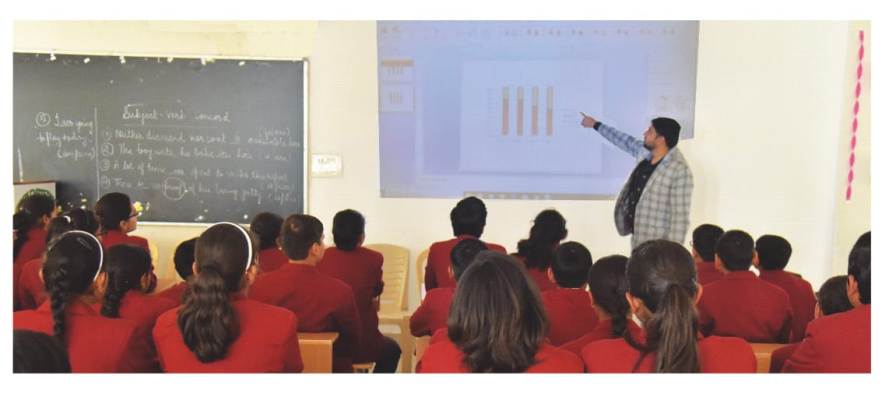 In today's world of fast paced life, cognitive learning is becoming increasingly difficult. As a result, children are becoming highly dependent on rote learning, in this highly competitive world. Through our smart classes students learn through highly engaging visuals and animations. Presently, we have one smart class for each section till classs V and one smart class for each class from classes VI to X. In the near future, we will have smart classes for each section of these classes as well. Teachers are trained from time to time to upgrade them with the latest innovation.
Physical Education

The purpose of athletic training in BMS is not only to develop a healthy body but to discover the limits of personal endurance or weaknesses and ones unique physical make-up. It develops in the students a sense of fair play and team spirit and the joy of discovering ones own abilities. To encourage a healthy spirit of competition, and for physical well-being of the students, the school provides facilities and opportunities for a variety of games and sports - outdoor and indoor. These include basket-ball, badminton, volley ball, athletics, throw ball, table tennis etc.
Transportation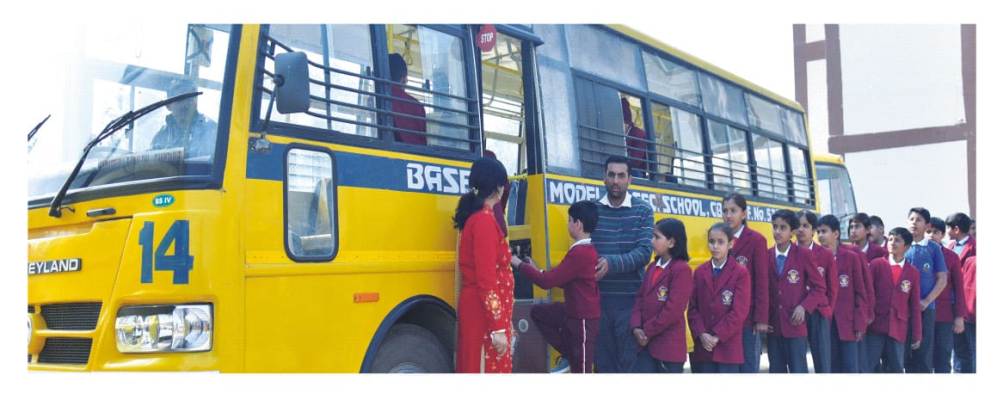 safe travel of students, we have a fleet of buses on designated routes wherein, we ensure that they board and alight in the school premises only. Safety and security of students while travelling to and from school is paramount. Keeping that in mind all efforts to equip buses with safety precautionary measures are taken, and reviewed periodically.