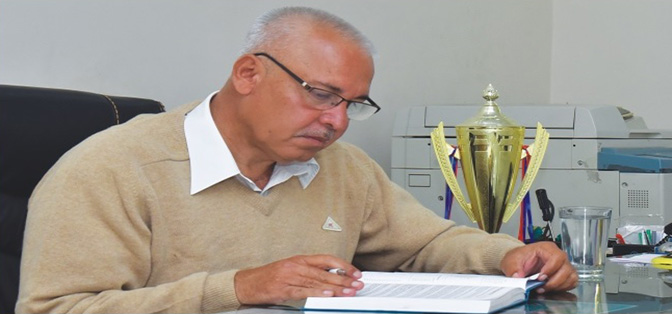 "Oft when on my couch I lie In vacant or in pensive mood; They flash upon my inward eye Which is the bliss of solitude,"
Education is a very wide horizon itself. which covers all integral spheres of life; personality development, self grooming, mental growth towards innovations, responsive awareness towards fellowship and strength to develop rationalism in all the aspects, towards the achievements in the inner and outer life. Thereby, the aim of Base Model School, stands as "Excellence in Education" guiding the students rightly towards the qualitative zone of education and excelling with it.
BMS is about the spirit, morals ane ethics of life. The spirit, that makes human being humane, pervades the schools, molding students to steer the future. A natural and tranquil institution, it nurtures an ideal educational environment for both the students and teachers. A blend of tradition and modernity, this institution imparts a natural impetus towards the quest for excellence.
BMS offers a rich variety of activities and opportunities for a child's multi-dimensional growth. The environment encourages a questioning mind and gives students many avenues for expressing their creativity and skills.
The pedagogy of the school is based on research and inquiry, creativity to use high end technology and moral leadership. Effort is to hone their creative and critical thinking skills, empowering them to become independent and responsible thinkers. The curriculum is designed as per the CBSE guidelines aiming at the holistic development of the students so that they are equipped to face the challenges of life.
Students are provided requisite training for both the Board Examinations as well as Competitive Examinations which gives them an edge to find placement in the reputed colleges for Engineering, Medicine and Creative Arts.
Mr. Ashok Sangwan
Director